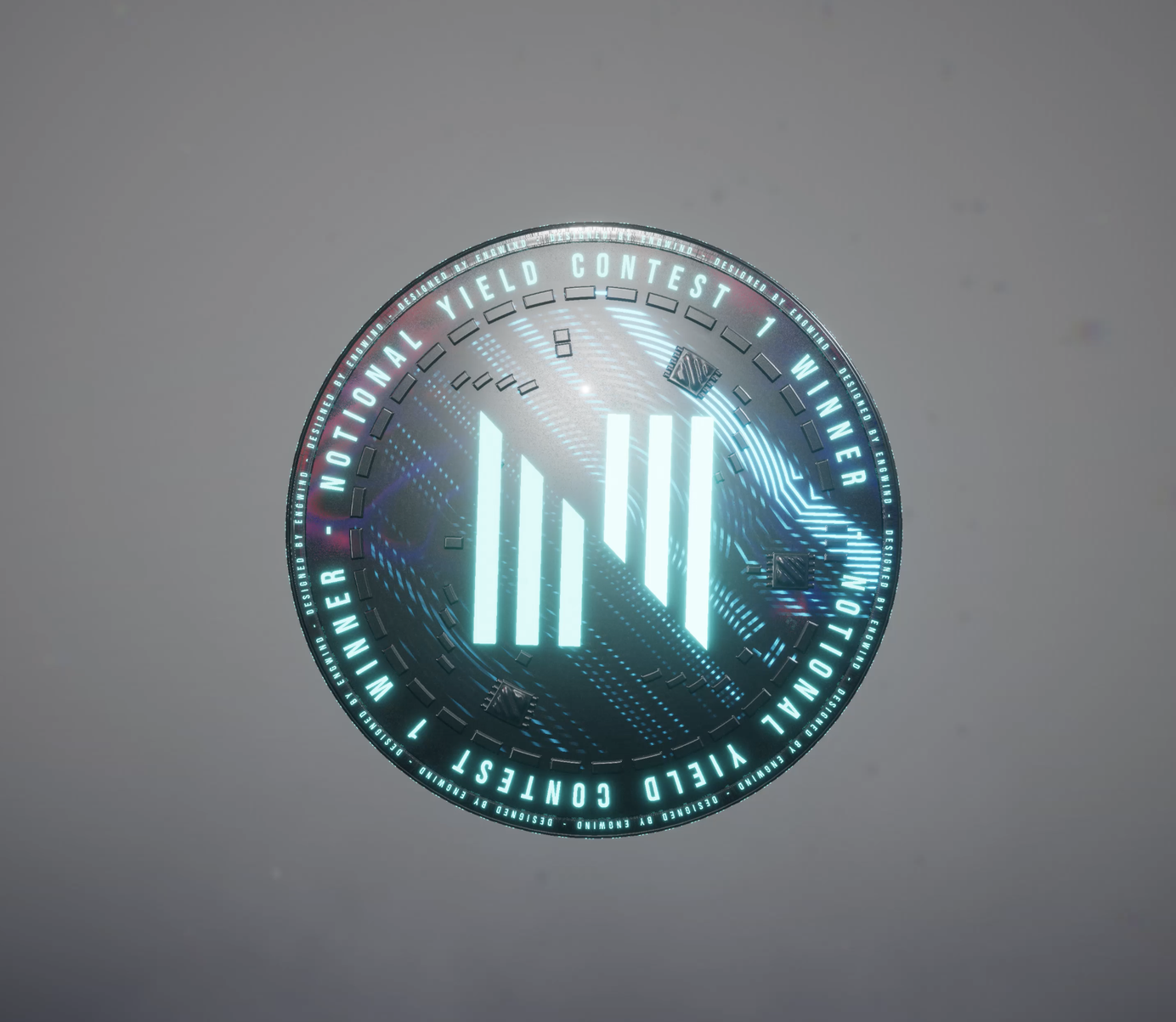 Inaugural Yield Strategies Contest Recap
The results are in — our inaugural yield strategies contest was a huge success! Notional community members from around the world contributed dozens of strategies for the chance to win the one and only contest NFT. The final winner identified a conservative, simple, and highly effective strategy. The winning strategy borrowed USDC on Notional, deposited the funds on Yearn and insured the entire strategy on Nexus Mutual for a risk-free APY of 16.2% — not bad!
The community produced a diverse set of strategies which showcased the possibilities that Notional unlocks. Submissions ranged from creative yield-farming strategies with eye-popping returns to strategies which bridged the gap between DeFi and traditional finance.
Here are some of our other favorites:
Borrow USDC from Notional, swap into LDO and stETH, provide liquidity on 1inch and stake your LP tokens for over 300% APY!
Borrow USDC from Notional, Swap the USDC to repv1 on Coinbase, wait for the price of repv1 to converge to the price of repv2 as Augur gets closer to launching for ~10% APY.
Borrow USDC from Notional to buy ETH mining equipment. Deposit the mining rewards on Notional, borrow against them and reinvest in more mining equipment!
Refinance a credit card loan. Borrow USDC on Notional at ~6% to pay off credit card debt at 25%. Save 19% a year!
Think you can top these strategies? Join our discord and tell us about it. Make sure to follow us on twitter @NotionalFinance so you don't miss announcements about the Notional Yield Strategy Contest 2.0.
Thanks to everyone who participated in this contest. The creativity of our community shows the promise of our product. Fixed rate lending on Notional can help users earn yield on their capital, finance their businesses, and can offer an attractive alternative to the costly and cumbersome traditional financial system. If that excites you, come help us make this vision a reality and build the future of finance — we're hiring.
Notional Finance Newsletter
Join the newsletter to receive the latest updates in your inbox.
---