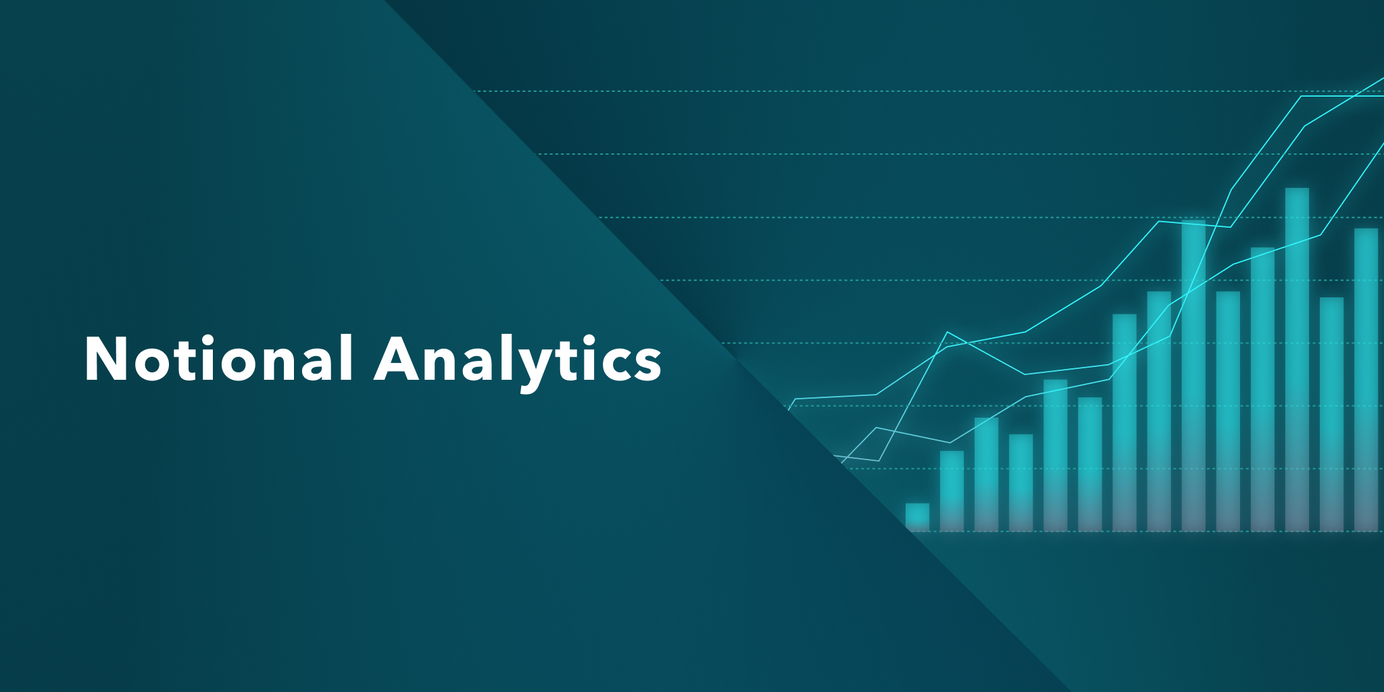 New Tool: Notional Historical Data Exporter
Our new data extraction tool allows anyone to export Notional's historical data in just a few clicks.
Our goal with Notional is to build a transparent and capital-efficient lending and borrowing platform. Transparency not only requires data availability, but also requires adequate tooling to make the data easily accessible. The latest update to the Notional Finance analytics dashboard (info.notional.finance) does just that - the new data extraction tool allows anyone to export Notional's historical data in just a few clicks.
The Data Extractooooor
With Notional's new Historical Data Exporter tool, the community now has access to rich datasets they can sort, filter, and extract directly to CSV format. This effectively gives the power to anyone with close to no technical skills to produce rich analytics without the need to write SQL or GraphQL queries.
The Notional Historical Data Exporter currently offers 15+ datasets:
NOTE vesting schedule
Historical trades
TVL over time
Asset exchange rates (cToken rates) over time
ETH exchange rates over time (ex: ETH/DAI, ETH/WBTC exchange rates)
Current account positions and general metrics
Historical liquidations
Current nToken account holdings
Historical market activity
Historical governance parameters
Protocol reserves over time
nToken value over time
sNOTE historical buybacks
Historical NOTE price
Historical sNOTE price
COMP incentives over time
We believe making these datasets more easily accessible will enable more people to engage and contribute to the Notional ecosystem.
Walkthrough
In this short video, I will walk you through the Notional Historical Data Exporter, how to use it, as well as a few examples of what can be done with it.
If you're looking to try this new tool and contribute to Notional make sure to check out our upcoming Data & Analytics Blitz and our open bounties at community.notional.finance.
Notional <> Shipppooor partnership
We would like to once again thank the Shippooor team for building this tool and for all the work they've put into info.notional.finance. It's been an invaluable tool for the community and we're looking forward to exploring new partnerships with them.
About Notional Finance📈
Notional is the first decentralized, Ethereum-based protocol for borrowing and lending at fixed rates and fixed terms. With variable rate lending, DeFi can only serve a small segment of the crypto lending market because variable interest rates don't provide the certainty that lenders and borrowers require. Notional fixes this by creating a true market for lenders and borrowers that empowers individual investors, business owners, and institutional investors.
After raising a $10 million Series A in May 2021 from some of the top VC firms, including Coinbase Ventures, Notional's protocol was relaunched on 11/1 with a host of new features as well as the NOTE governance token. Notional is now a top 10 DeFi lending protocol, with more than $200M in total value locked and $500M in total lending volume.
To find out more, follow Notional on Twitter @NotionalFinance, subscribe to the newsletter, join the Discord, or check out the website to learn more.

Notional Finance Newsletter
Join the newsletter to receive the latest updates in your inbox.
---