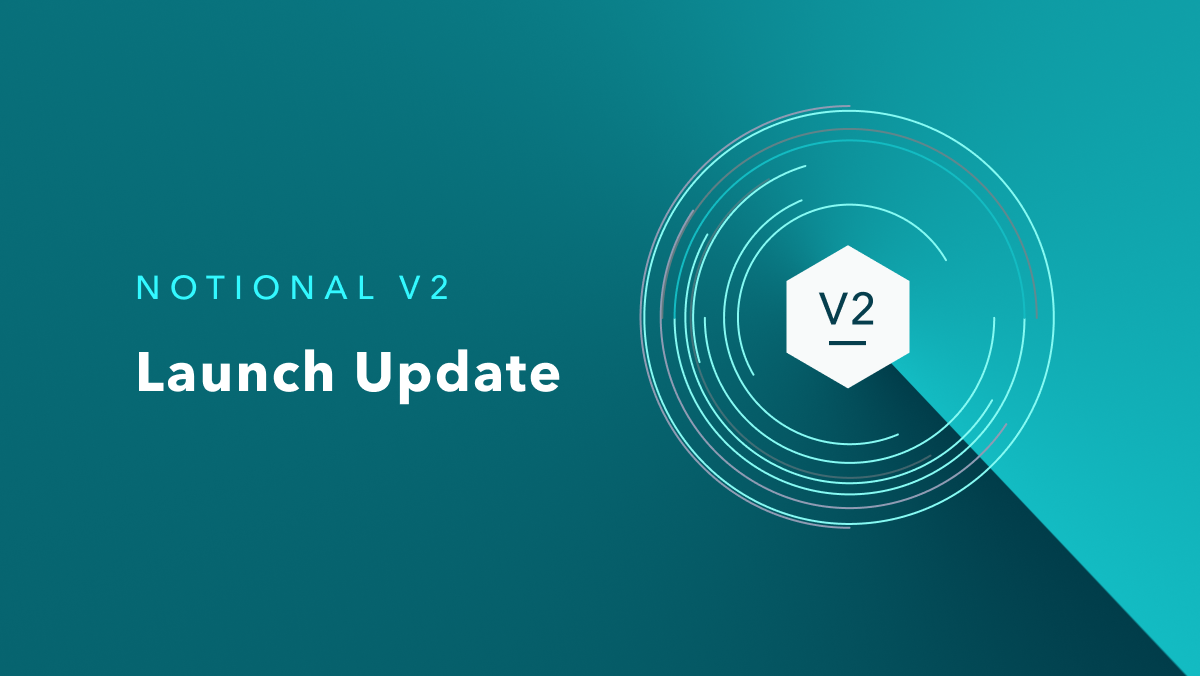 Notional V2 Launch Update
We wanted to give everyone some updates on the launch of Notional V2. We are pleased to announce that our testnet is live on kovan and integrated with an alpha version of the web UI. This means anyone can dig into the system and get a feel for how Notional works under the hood.
However, after significant deliberation, we've decided to push back the Mainnet launch date until early November. While we were very excited to unveil Notional V2 at the original date, we need to give our auditors the time they need to review some changes that we've made to the codebase in response to the audit results we received in early September.
We're confident that our code is secure, but we anticipate that Notional V2 will hold billions of dollars of assets and we do not take that responsibility lightly. Notional V2 is a large codebase and we've made a significant number of changes to it in the past few weeks as a result of our three separate audits (Certora, ABDK, Code Arena) which all concluded in the last few weeks. Though a few critical issues were found and fixed, the majority of the changes we've made were in response to feedback on how we can make our code easier to read and simpler to maintain. These changes are low-risk, but they still require due diligence.
In order to ensure that we do right by our users, we are going to take the extra time to allow our auditors to double check our work and verify that Notional V2 is ready for launch. As many of you know, audit schedules are difficult to align with production deployments, so we appreciate your patience!
The security of assets on our protocol is our number one priority, so we believe this is the right decision for our community and our users. We look forward to launching Notional V2 with the confidence and security that our users deserve. More updates to come soon!
The Notional Team
Notional Finance Newsletter
Join the newsletter to receive the latest updates in your inbox.
---