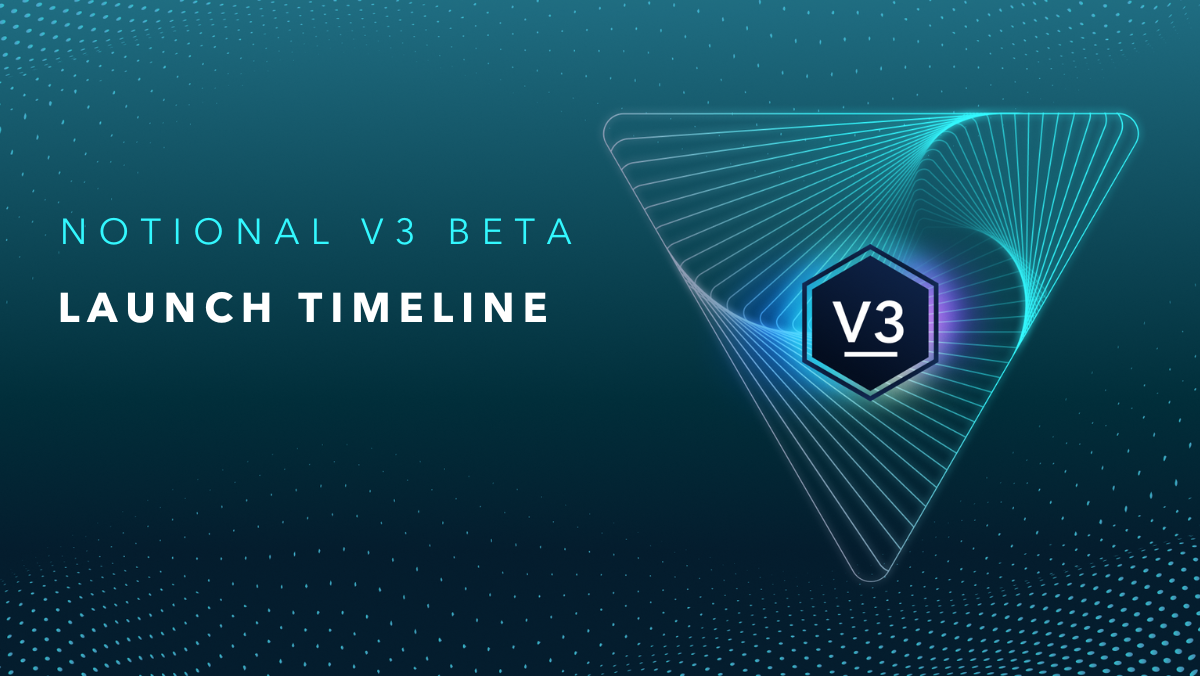 Notional V3 Beta Launch Timeline
The Notional V3 Beta is almost here. Pending any unforeseen snags, we are targeting Monday, September 25th as the launch date.
Here's what you need to know to get ready:
V3 Beta passes will be distributed to eligible addresses on the launch date. You will then be able to unlock and use the Beta site with any address holding a pass.

The yield contest will start immediately once the Beta is live and will last for one month. So if you want to win a prize, don't wait around!

The V3 Beta will launch with USDC, DAI, USDT, FRAX, ETH, wstETH, and rETH. There will be leveraged strategies for each currency in addition to lending, borrowing, and providing liquidity. There will also be deposit caps for each currency while the protocol is in Beta.

We will have a community call in the Notional discord on Wednesday September 20th at 1 PM Eastern Time. On this call the team will answer any questions about V3, the Beta, and the yield contest and we will also discuss what strategies you might take to win the yield contest! Here's a link to the event.
We can't wait to unveil what we have spent so long building. And remember, if you haven't signed up for the Beta yet, don't wait! Sign up now to make sure you get access:
https://form.jotform.com/232266094147053
See you there!
Notional Finance Newsletter
Join the newsletter to receive the latest updates in your inbox.
---