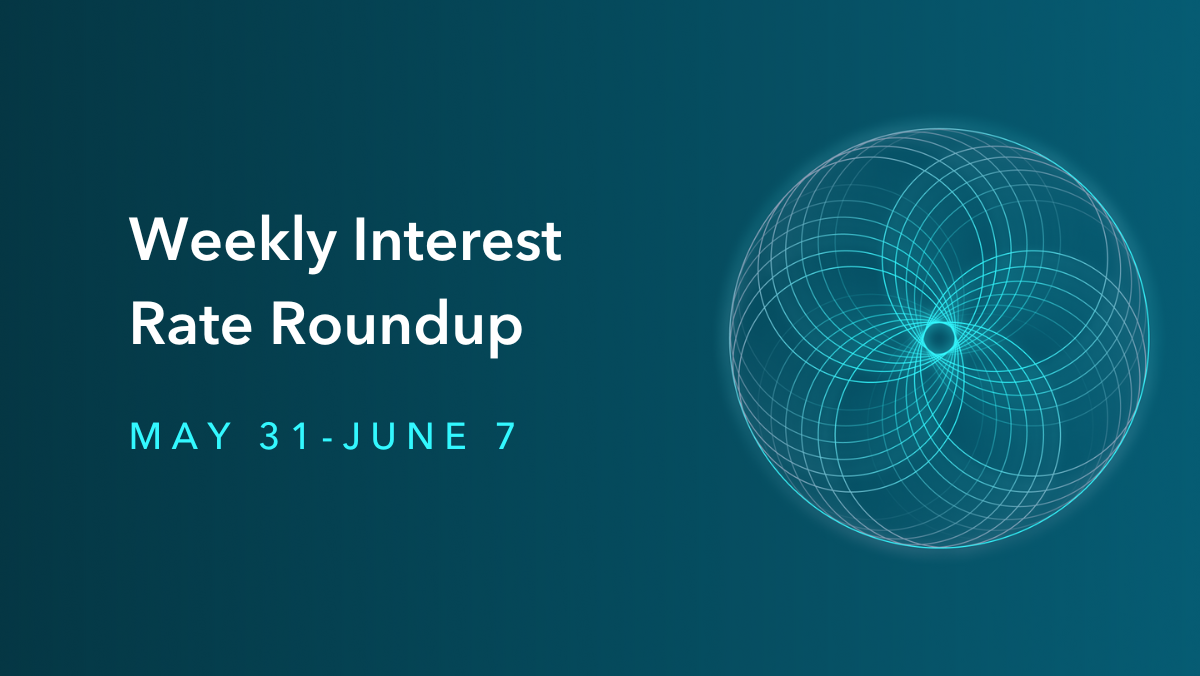 Weekly Interest Rate Roundup: May 31 - June 7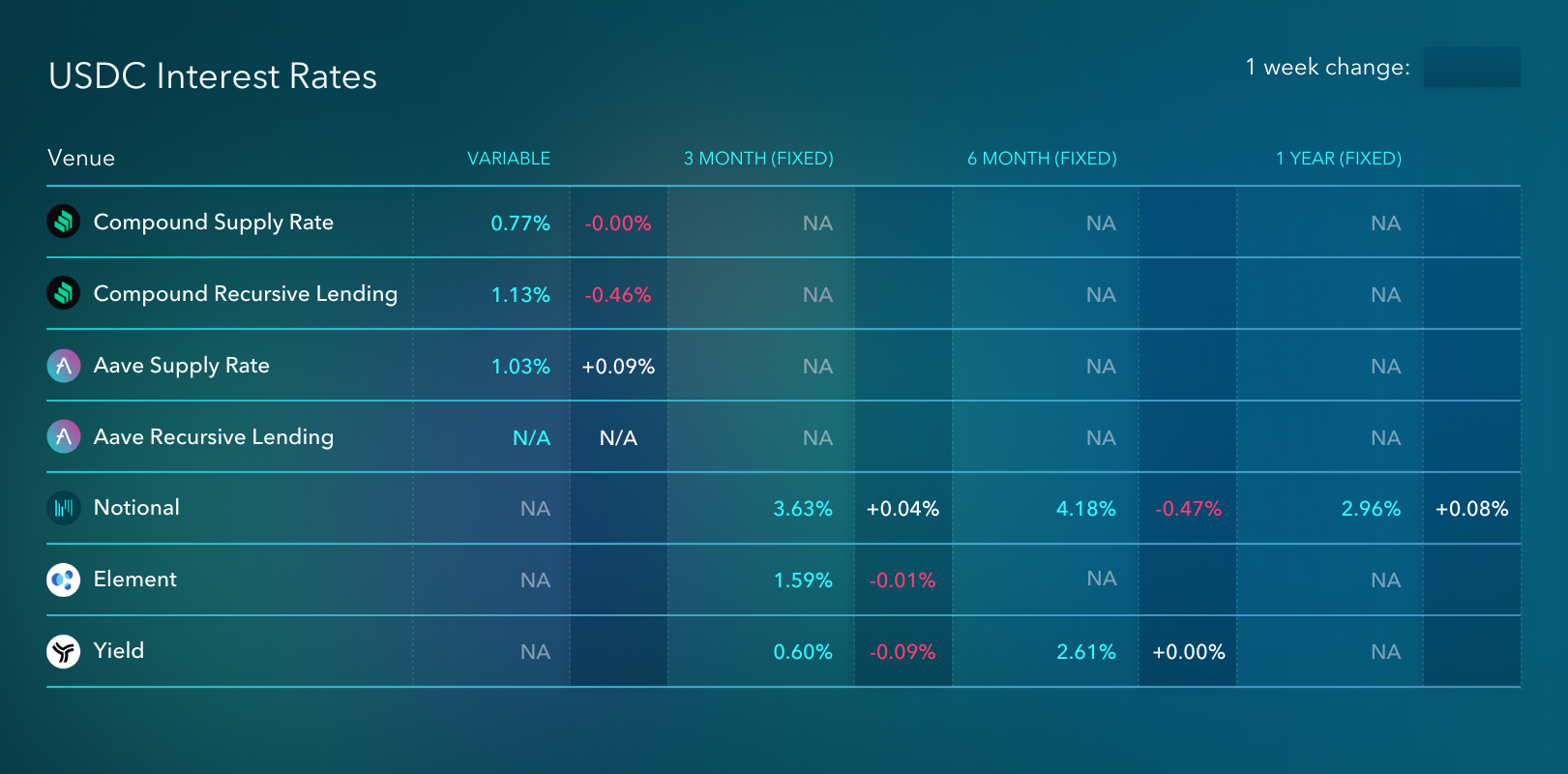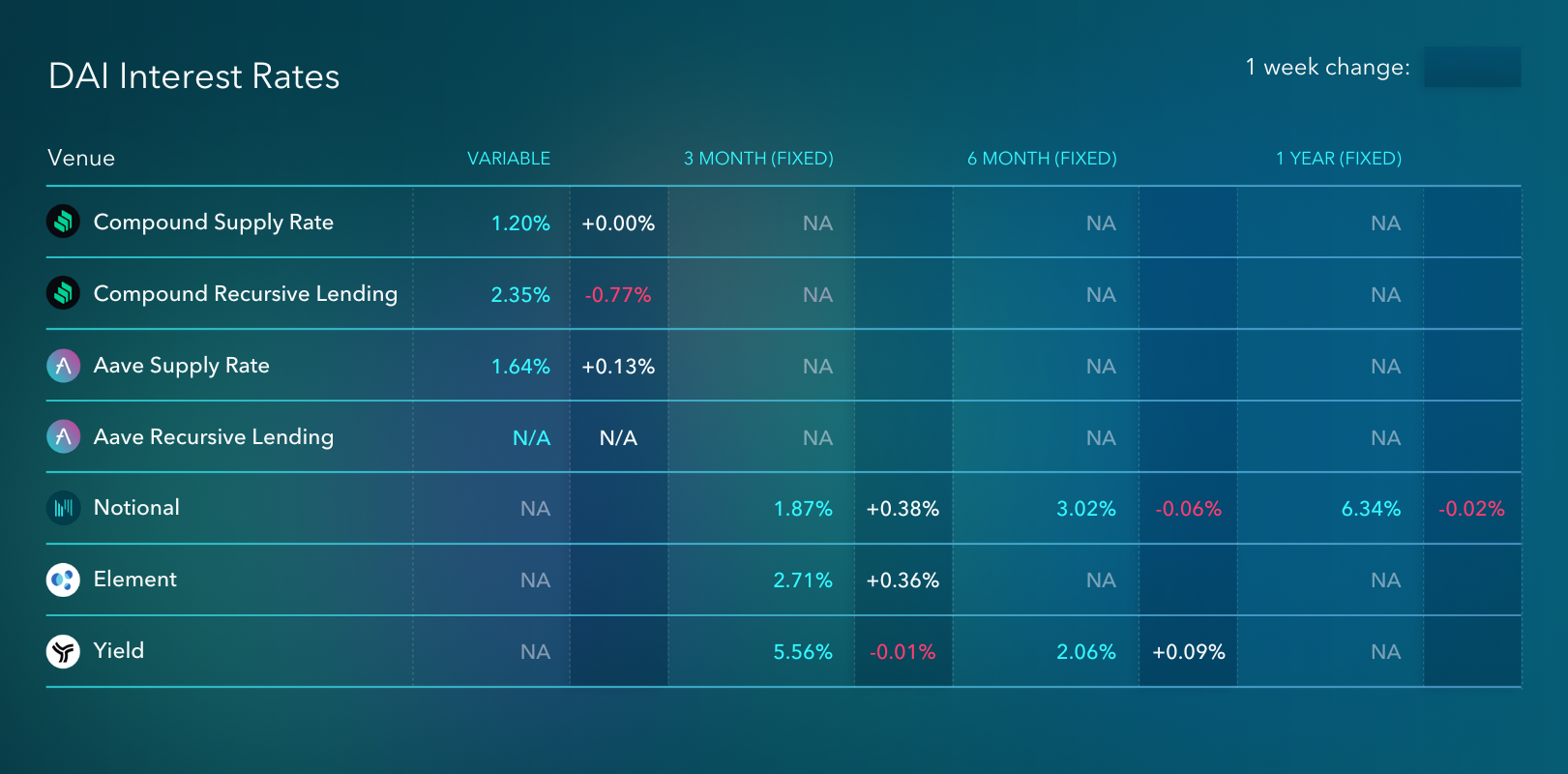 Another week gone by, another week of rock-bottom interest rates in DeFi. Not much new to say here for the variable rate lending markets - until they find out a way to tap into other sources of borrowing demand besides just vanilla overcollateralized lending, their rates will remain low.
Compound and Aave, as currently constructed, are extraordinarily cyclical businesses. Stablecoin borrowing demand on these platforms comes exclusively from the demand to yield farm and go levered long. Both of which have essentially collapsed along with the market.
Notional is in a largely similar boat right now, but as a newer platform it has taken a bit longer for its rates to normalize to the lower rate environment. Flows continue to skew toward lending as rates on USDC work their way down to 3% - 4%. As low as those rates are, they're still 2%-3% higher than Compound and Aave. I think that spread will compress even more as variable rates show no sign of increasing and Notional proves itself to be a safe place for funds.
I don't expect all that much exciting to happen for the foreseeable future. There's really only two ways rates in DeFi increase:
The bull market makes a comeback and we go crazy, wild, risk-on. Sorry folks, but that ain't happening any time soon. I hope I'm wrong, but I think the space has got a lot of work to do before we can convince people to go irresponsibly long tokens and pay us all high interest rates again.
DeFi finds a way to lend to people who want to use the cash for something other than trading. Crazy, I know. Non-financial, on-chain economic activity is just starting to take shape but I think it will be a pretty long time before it's developed enough to grow into a real business line for DeFi protocols.
Will DeFi rates rise again? Yes. Will it happen this year? No. So hey - maybe it's not crazy to lock in that 4% on your USDC on Notional.
Teddy
Notional Finance Newsletter
Join the newsletter to receive the latest updates in your inbox.
---