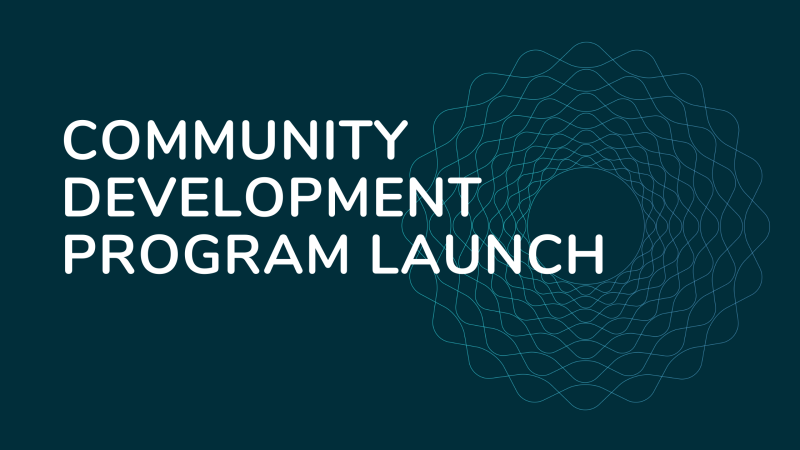 Notional Community Launch
We couldn't be more excited to officially launch the Notional community development program. The community is Notional's bedrock, and only strong community engagement can help us achieve our goal of providing anyone in the world easy access to efficient, secure, fixed-rate lending. The Notional community development program will support and encourage people who believe in our mission and want to contribute to the growth of the Notional ecosystem. Here's how you can get involved:
Community builders: Design and implement Notional-related community programming and educational content.
Moderators and translators: Help make sure that community members understand how to use the Notional product and have a great user experience.
Developers: Build products and tools that sit on top of the core Notional infrastructure and add to the Notional ecosystem.
Community Blitzes: Participate in periodic marketing and growth campaigns launched by the Notional team.
We think it's important that everyone be able to participate and contribute to Notional, and that's why we have allocated 6.6M NOTE to fund a broad range of opportunities that are both technical and non-technical. This program ensures that anyone will be able to help grow the Notional ecosystem and earn NOTE on terms that work for them and in a way that leverages their talents. Read on for more detail on the different ways that you can contribute.
Community Builders
Community builders will design and implement Notonial related community programming. Potential areas of focus will include running local meetups, helping to organize hackathons, and generating long-form Notional-related content like podcasts or research reports. Notional community builders are free to come up with their own ideas for how they would like to contribute. We want to see what you come up with!
Community builders will need to apply to participate in this program. The community builder should include details of their idea along with a budget request. The Notional team will ensure that each community builder has the proper resources and support to execute on their plans and will institute regular check-ins to make sure everything is going smoothly where it makes sense to do so. To stay up to date with the Notional community and share your ideas for how to make it stronger, join the #notional-community channel in our discord.
Moderators and Translators
Notional community moderators and translators play a critical role in making sure that community members have an excellent experience interacting with the Notional brand and product. Moderators and translators live in our community channels like Discord, Telegram, and WeChat where they answer questions and help users understand how Notional works and how to use it. Moderators and translators are paid in NOTE on a monthly basis, and they will be supported by the Notional Team to ensure that they respond effectively to the needs of Notional community members. If you'd like to become a community moderator or translator, join the #notional-community channel on our discord and ask for details about the application process and the responsibilities of a Notional moderator or translator.
Developer Grants + Ecosystem Development
Notional unlocks a massive financial design space, and our grant program will support developers who want to contribute to the Notional community by building products and tools. Examples of potential grants might include the following:
A flash swap contract that allows a user to swap a variable rate loan to a fixed rate loan on Notional in one click.
Integrating Notional's offerings into a DeFi yield aggregator.
Bundling individual fCash tokens together to create fixed-coupon bonds.
Notional analytics tooling.
The Notional Team will support grant recipients every step of the way. We can't wait to see what you build! Join the #notional-community channel in our discord to start brainstorming with us.
Community Blitzes
Notional community blitzes are periodic NOTE-incentivized campaigns designed to mobilize community members toward a specific purpose. These campaigns might be set up as competitions centered around topics like merchandise design, content creation, or Notional community/product improvement suggestions. Each community blitz will be different and participation guidelines will be announced with each individual launch along with the amount of NOTE incentives allocated to the blitz. We already have some ideas for community blitzes that we want to run, and in two days we will publish details for the very first community blitz. Get ready!
Conclusion
Since launching Notional V1 we've seen a lot of passionate community members step up to offer their time and expertise without a clear understanding of how they can contribute. We hope that the launch of the community development program will give those who are excited about Notional an opportunity to contribute in a meaningful way. Building a new financial system will take more than the Notional core team can contribute alone. With the help of a strong community we can achieve our goal of providing anyone in the world easy access to efficient, secure, fixed-rate lending.
Let's get to building!
Follow Notional on Twitter or hop in our Discord for reminders!
Notional Finance Newsletter
Join the newsletter to receive the latest updates in your inbox.
---