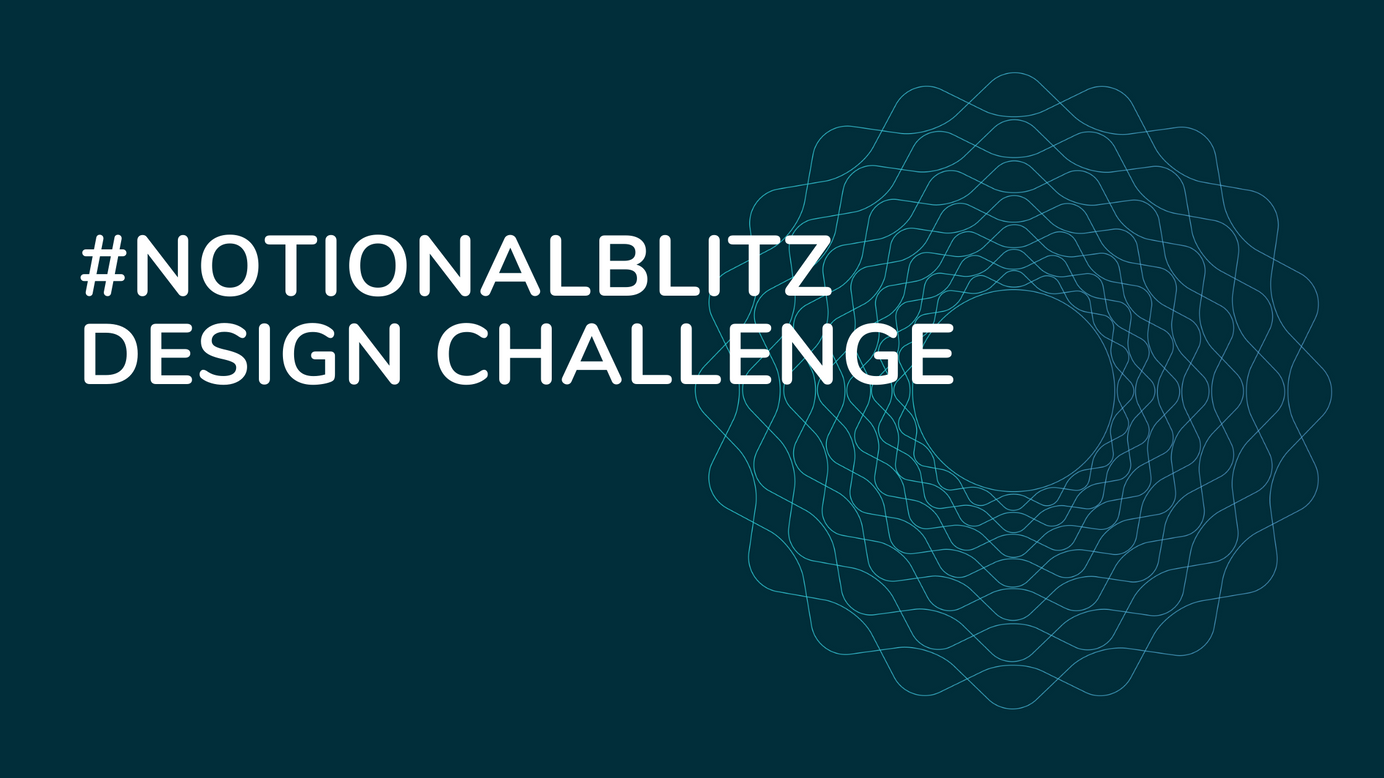 Notional Community Logo Design Contest - 1500 NOTE + 1000 USDC
Calling all designers and creatives! We need a logo/graphic to represent the Notional community and what we stand for. It only makes sense that we source this directly from the community. As a Notional community member, how do you want to be represented?
Timeline: August 4th - August 18th
Project Goal
Create a logo and/or graphic to represent the Notional community. The artwork will potentially be used for limited release merchandise, NFTs, and as the starting point for the general visual representation of the Notional community. The community logo/graphic should draw inspiration from the main protocol's branding while maintaining a strong level of independence and creative freedom from Notional's core brand identity.
How to participate?
Post your submission on the #notional-community channel in our discord with at least one sentence explaining what the design represents to you.
Quote this tweet with your design and explanation and include the hashtag #notionalblitz
If your design is selected for the contest, the Notional team will coordinate with you post-contest to receive the design in appropriate formats.
Need Inspiration? - Check out some logos and images the Notional core team curated here for vibe inspiration. We've also had some conversations with community members that centered around the idea of a Notional community flag. This direction could help instill the sense of community representation and opens up a world of potential future design directions. Maybe an avatar waving a Notional community flag after defeating tradfi...we're sure you can think up an even more epic scene...
As a guide you can see our media kit here, however, the Notional community does not necessarily need to follow this strictly. Some core values that we believe Notional stands for could include, but are not limited to:
Stability
Certainty
Decentralization
Transparency
Security
-We believe in a new future without banks and lawyers
-We believe in opening up financial access to people who don't wear suits
-We believe in financial products with complete transparency
Reward Breakdown
75% of the contest rewards will be given to the 1st place winner determined by the Notional core team.
The remaining 25% of the rewards will be given to honorable mentions that participated in the contest.
The 1st place winner and honorable mentions will be announced a few days after the contest has concluded.

We are excited to see what you come up with and to start building a visual world for the Notional community. Join us on the #notional-community channel!
Notional Finance Newsletter
Join the newsletter to receive the latest updates in your inbox.
---