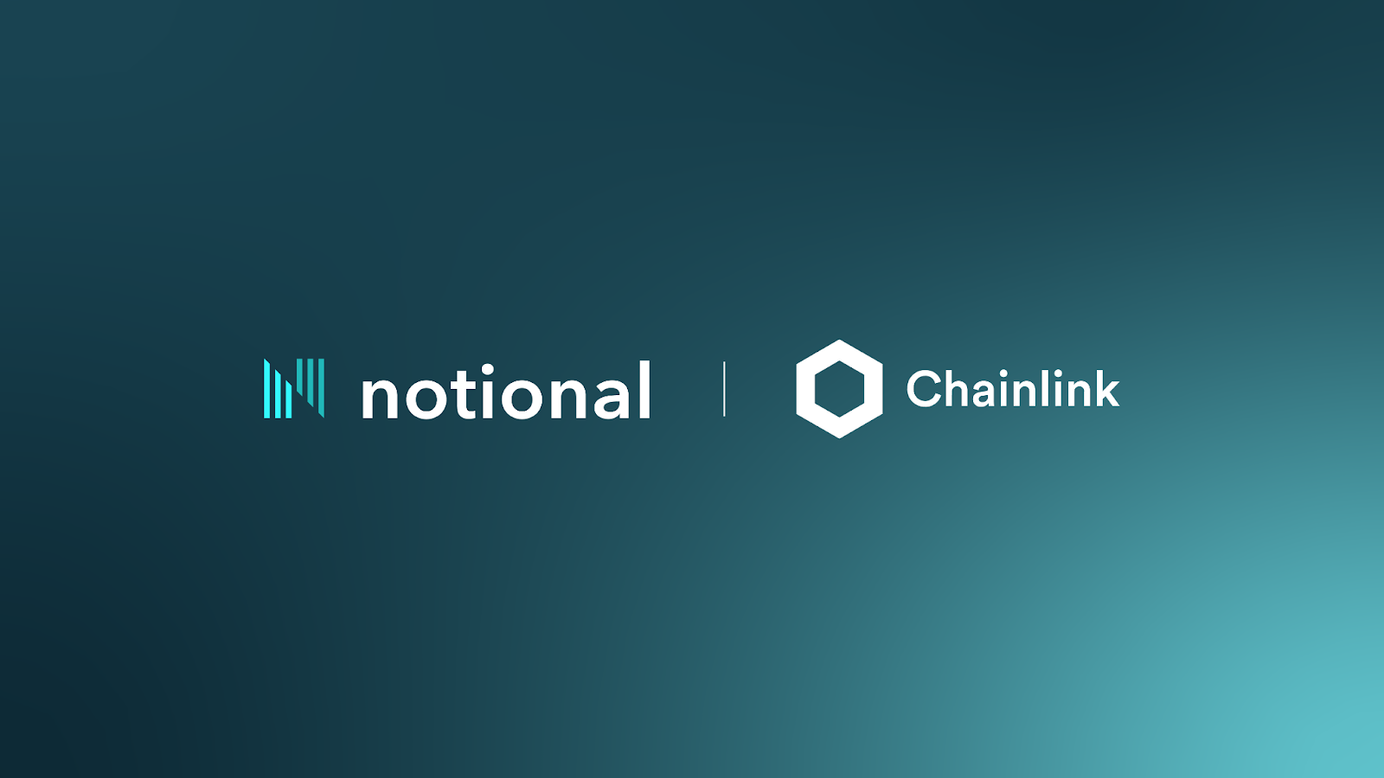 Notional Finance <> Chainlink
Notional Integrates Chainlink Price Feeds to Support Fixed Rate Collateralization Calculations
Notional Finance is proud to be a member of the Chainlink ecosystem, with the latest V2.1 release fully integrating Chainlink Price Feeds into its leading fixed rate borrowing and lending protocol. By integrating the gold standard decentralized oracle network, we now have the blockchain industry's most reliable and accurate source of high-quality price data.
Notional utilizes these feeds to accurately calculate collateralization ratios, which are used to trigger liquidations and help ensure protocol solvency. To start, we have integrated the following Chainlink Price Feeds: ETH/USD, BTC/USD, USDC/USD, and DAI/USD.

Chainlink Price Feeds are a natural fit because they have a proven history of helping secure billions of dollars in value for DeFi protocols across the multi-chain ecosystem. Chainlink Price Feeds are operated by professional DevOps teams with years of experience, and the underlying oracle mechanism offers multiple layers of decentralization at the data source, oracle node, and oracle network levels for top-notch security.
How Notional Finance Works
Notional Finance is an Ethereum-based DeFi lending platform that offers a fixed-yield lending product. Users can lend or borrow a wide range of assets, from stablecoins and ETH to WBTC and related cTokens. In return, they receive fCash tokens—transferable tokens that represent either a positive or negative cash flow claim to the underlying asset in the future.
Put simply, lenders are able to lend particular assets to the protocol in return for an fCash token. These tokens can be redeemed to receive back both the underlying and the interest earned/paid at a particular maturity date in the respective currencies. Lenders receive positive cash flow fCash tokens, meaning that they will receive back their initial amount lent plus the interest earned. Borrowers receive negative cash flow fCash tokens, meaning they must pay back both the initial borrowed amount plus the interest accrued.
As mentioned, lending platforms require robust collateralization calculations to ensure protocol solvency. As an overcollateralized protocol,  borrowers must provide more collateral than their borrowed amount.

This requirement is necessary because, generally, permissionless DeFi protocols have no other means to hold borrowers accountable if they default on their loans. Thus, Notional Finance requires consistent overcollateralization, with accounts eligible for liquidation if the borrower falls below required levels due to price volatility.
For example, let's say a user borrows 100 DAI by posting 200 DAI worth of ETH as collateral. If the price of ETH in terms of dollars drops by over 30% to less than 140 DAI, the collateral value will sit below the minimum collateral ratio of 140%—requiring an immediate liquidation to ensure the lender's funds are still solvent and redeemable.
Robust Price Data Supports Protocol Solvency
After considering a wide range of price data solutions, we chose Chainlink Price Feeds because they are the most widely used, time-tested, and decentralized market data solution in the entire blockchain ecosystem. Chainlink Price Feeds have a range of superior features, such as:
High-Quality Data—Chainlink Price Feeds source data from numerous premium data aggregators, leading to price data that's aggregated from hundreds of exchanges, weighted by volume, and cleaned from outliers and suspicious volumes. Chainlink's data aggregation model generates more precise global market prices that are resistant to API downtime, flash crash outliers, and data manipulation attacks like flash loans.
Secure Node Operators—Chainlink Price Feeds are secured by independent, security-reviewed, and Sybil-resistant oracle nodes run by leading blockchain DevOps teams, data providers, and traditional enterprises with a strong track record for reliability, even during high gas prices and extreme network congestion.
Decentralized Network—Chainlink Price Feeds are decentralized at the data source, oracle node, and oracle network levels, generating strong protections against downtime and tampering by either the data provider or the oracle network.
Transparency—Chainlink provides a robust reputation framework and set of on-chain monitoring tools that allow users to independently verify the historical performance of node operators and oracle networks, as well as check the real-time prices being offered.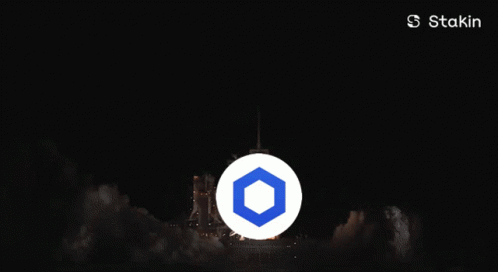 "High-quality price data is mission-critical for any DeFi lending platform, and Chainlink Price Feeds are undoubtedly the best solution on the market. By integrating Chainlink Price Feeds to help calculate collateral and liquidation metrics, lenders can have much higher assurances that protocols remain perpetually solvent." - Notional Finance CTO, Jeff Wu

About Chainlink
Chainlink is the industry standard for building, accessing, and selling oracle services needed to power hybrid smart contracts on any blockchain. Chainlink oracle networks provide smart contracts with a way to reliably connect to any external API and leverage secure off-chain computations for enabling feature-rich applications. Chainlink currently secures tens of billions of dollars across DeFi, insurance, gaming, and other major industries, and offers global enterprises and leading data providers a universal gateway to all blockchains.

Learn more about Chainlink by visiting chain.link or reading the developer documentation at docs.chain.link. To discuss an integration, reach out to an expert.

About Notional Finance
Notional is the first decentralized, Ethereum-based protocol for borrowing and lending at fixed rates and fixed terms. With variable rate lending, DeFi can only serve a small segment of the crypto lending market because variable interest rates don't provide the certainty that lenders and borrowers require. Notional fixes this by creating a true market for lenders and borrowers that empowers individual investors, business owners and institutional investors.
After raising a $10 million Series A in May 2021 from some of the top VC firms, including Coinbase Ventures, Notional's protocol was relaunched in November 2021 with a host of new features as well as the NOTE governance token. Notional is now a top 10 DeFi lending protocol, with more than $400M in total value locked and ~$475M in total loan volume.
To find out more, follow Notional on Twitter @NotionalFinance, subscribe to the newsletter, join the Discord, or check out the website to learn more.


Notional Finance Newsletter
Join the newsletter to receive the latest updates in your inbox.
---