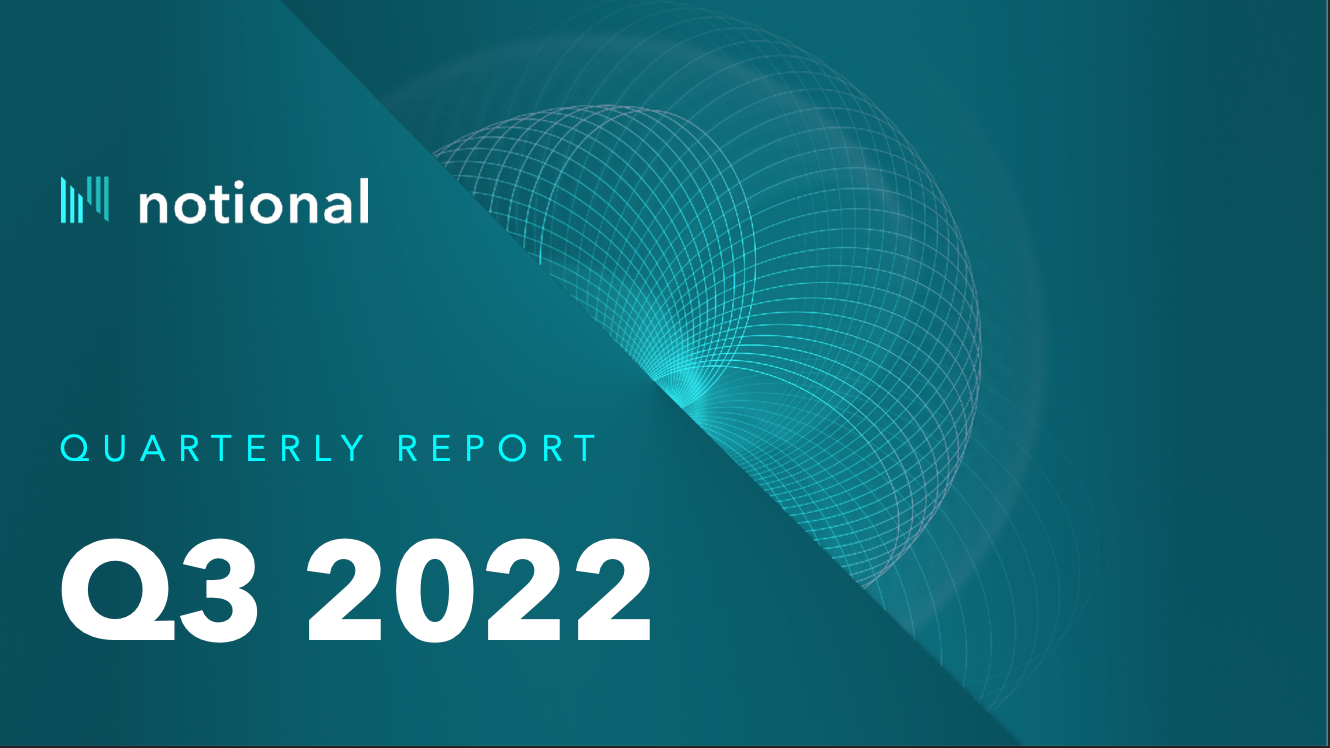 Notional Finance Quarterly Report: Q3 2022
Q3 2022 was another challenging quarter for crypto markets, but Notional put in a strong showing despite the pessimistic backdrop. The protocol processed $84M in loan volume over the quarter and generated $172k in revenue while keeping TVL roughly flat at $82M.
These figures are down from Q2, but reflect a growing consolidation of the DeFi fixed rate lending market around Notional. In the same span of time, the TVL of our two primary competitors have fallen to $10M, and $6M, and the loan volume probably lower still.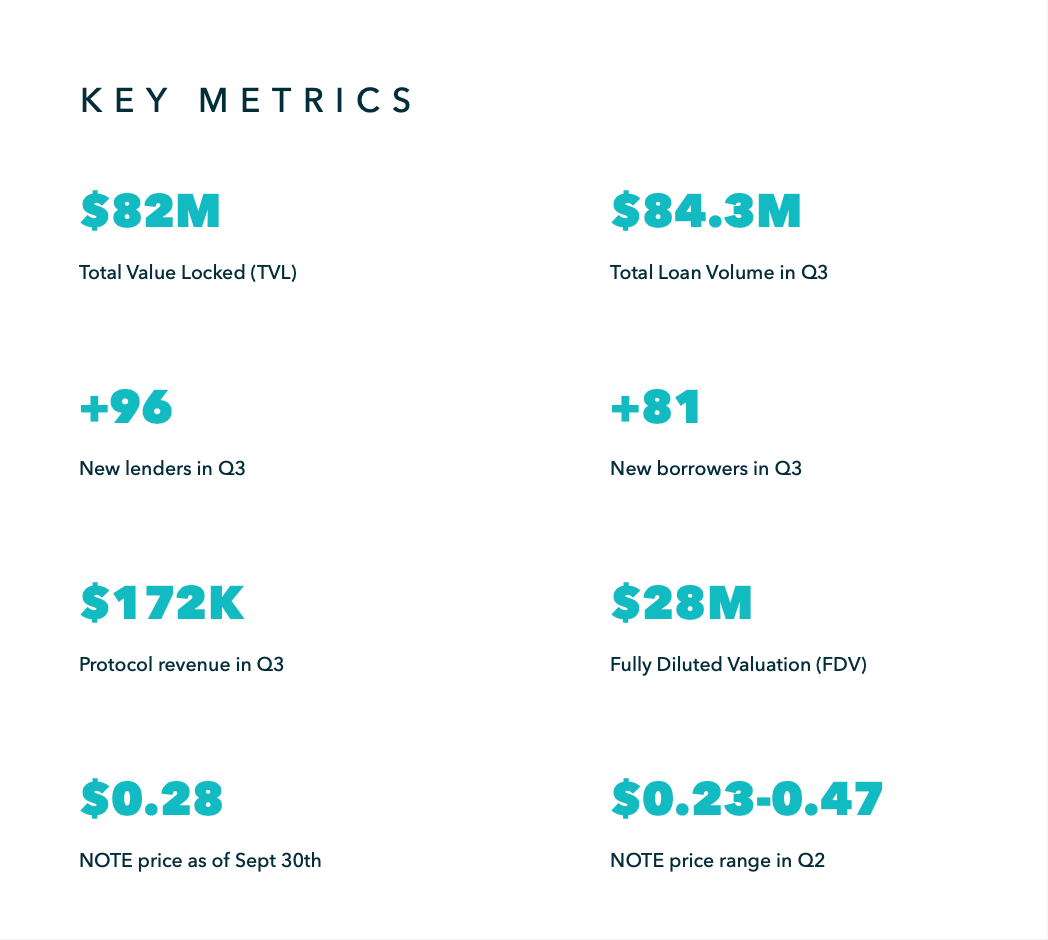 Notional spent Q3 2022 preparing its next big product, leveraged vaults, for release. We are extremely excited to be launching this product within the next few weeks and believe that it will mark a great leap forward both for Notional and the DeFi lending space as a whole.
We look forward to continuing to increase the capital efficiency of the protocol, listing new markets, launching leveraged vaults and integrating with more partners in Q4. Irrespective of market conditions, our focus continues to be on making Notional the most secure, capital-efficient, and liquid fixed rate protocol in DeFi.
In Q3, Notional facilitated $84M in total trading volume.
Trading volume was particularly strong in September due to Merge related trading action. Notional facilitated $15M of volume in June, $5M in August, and $65M in September.
55% of the overall trading activity was driven by lenders while the remaining 45% was driven by borrowers. Compared to Q2, borrowers were slightly more active in Q3 as multiple users borrowed ETH from Notional ahead of the merge.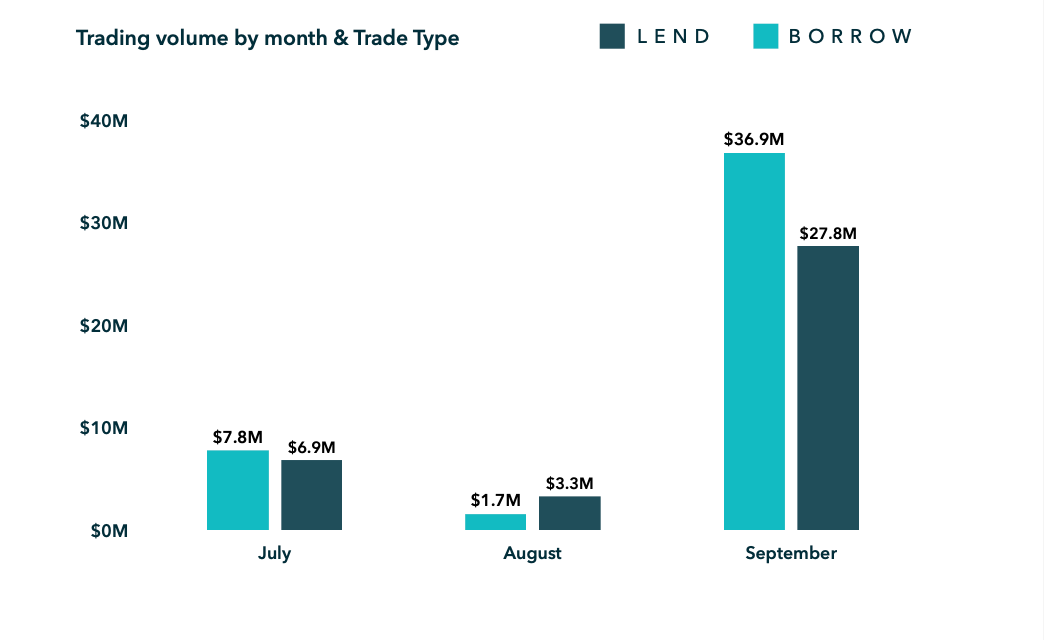 💡
Download the PDF below to continue reading the full Q3 report!
---
About Notional Finance📈
Notional is the #1 Ethereum-based protocol for borrowing and lending at fixed rates and fixed terms. With more than $600M in total fixed rate lending volume, Notional is now a top 10 lending protocol providing core DeFi infrastructure.

Notional's latest product launch, leveraged vaults, is slated for Q3 2022. A new DeFi primitive built on fixed rate borrowing, leveraged vaults execute specific yield strategies while collateralizing the vault assets, allowing users to maximize capital efficiency by taking 10x+ leverage.
After raising a $10 million Series A in May 2021 from some of the top VC firms, including Coinbase Ventures, Notional's protocol was relaunched on 11/1 with a host of new features as well as the $NOTE governance token.
To find out more, follow Notional on Twitter @NotionalFinance, subscribe to the newsletter, join the Discord, or check out the website to learn more.‌‌‌‌

Notional Finance Newsletter
Join the newsletter to receive the latest updates in your inbox.
---