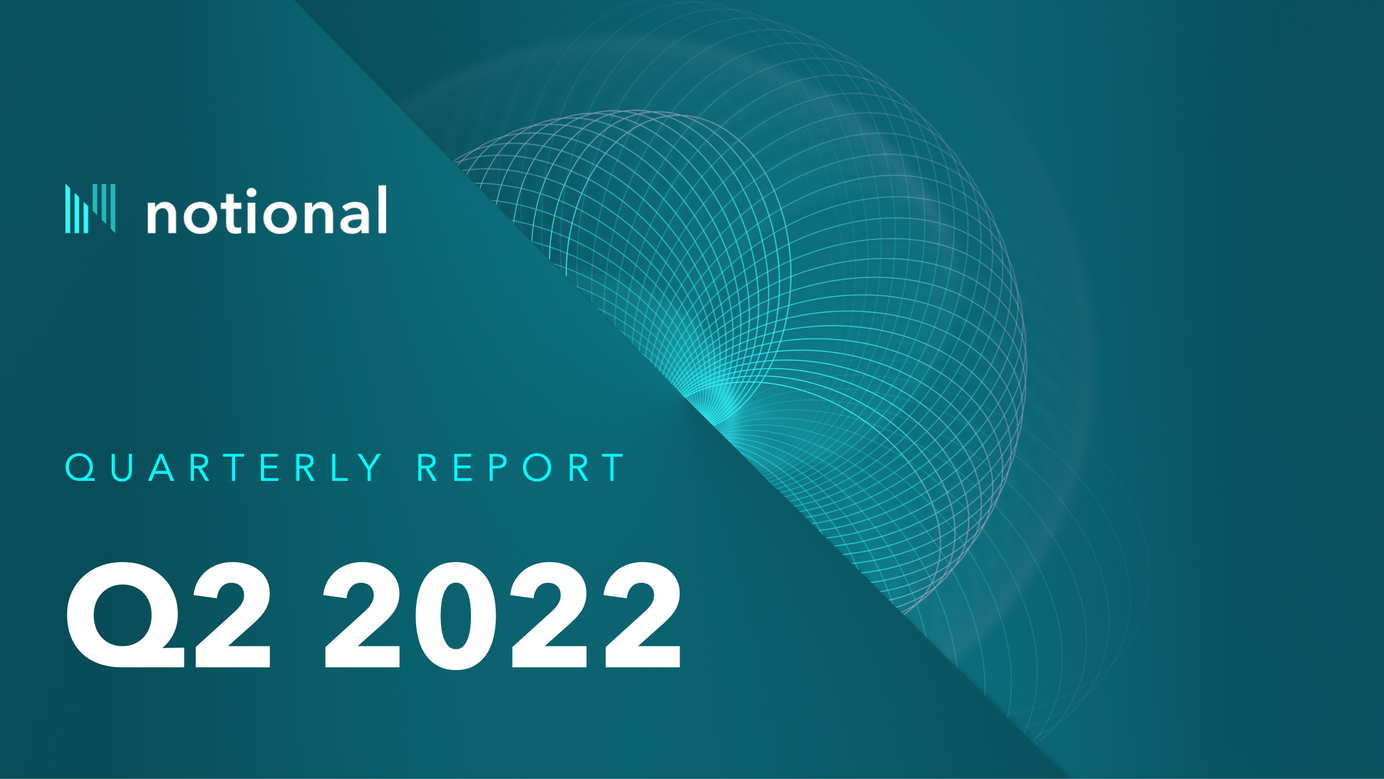 Notional Finance Quarterly Review: Q2 2022
Notional had a challenging Q2, but proved the resiliency of its design in adverse market conditions and made substantial progress on its development initiatives. The protocol continued to lead the fixed-rate lending market, launched its NOTE staking module, and laid the groundwork for its next big product release with the development of levered vaults.
While markets have been highly volatile in Q2 with ETH prices dropping from $3,500 to $1,000, Notional has proven to be resilient and transparent. Unlike CeFi counterparts, Notional users were able to freely redeem at any time and the protocol's solvency was never in question. The protocol successfully handled all liquidations and allowed crypto users to benefit from the stability and predictability of fixed rates while markets were tumbling.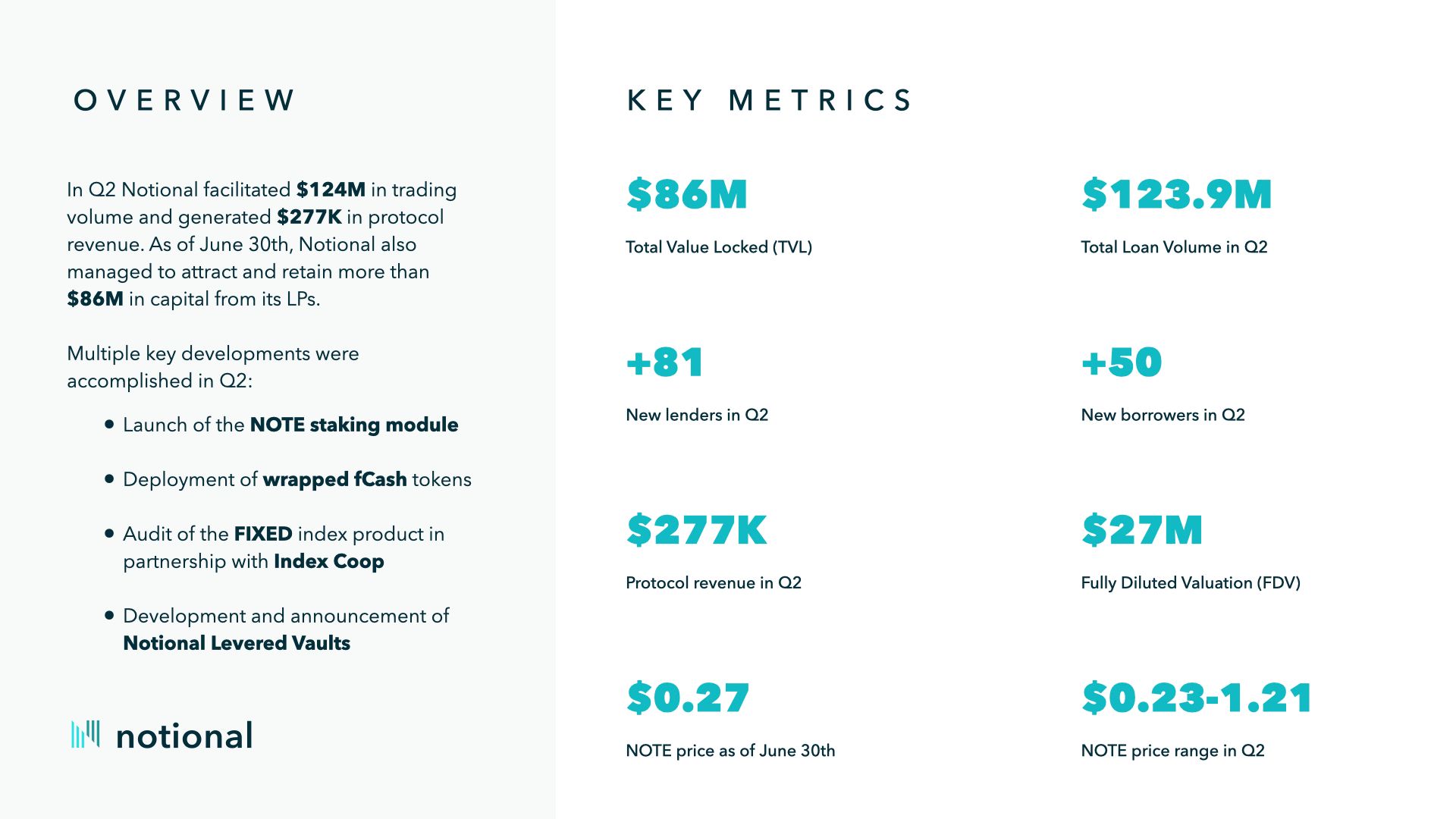 While proving to be a robust DeFi protocol, Notional continued to capture the majority of DeFi's fixed-rate lending market in Q2. The protocol processed $124M in lending and borrowing volume; a figure that is multiples higher than Notional's closest competitor.
We look forward to continuing to increase the capital efficiency of the platform, listing new markets, and integrating with more partners in Q3. Irrespective of the market conditions, our focus continues to be on making Notional the most capital-efficient and transparent fixed- rate protocol in DeFi.
Download the full report below!
About Notional Finance📈
Notional is the first decentralized, Ethereum-based protocol for borrowing and lending at fixed rates and fixed terms. With variable rate lending, DeFi can only serve a small segment of the crypto lending market because variable interest rates don't provide the certainty that lenders and borrowers require. Notional fixes this by creating a true market for lenders and borrowers that empowers individual investors, business owners and institutional investors.
After raising a $10 million Series A in May 2021 from some of the top VC firms, including Coinbase Ventures, Notional's protocol was relaunched on 11/1/21 with a host of new features as well as the NOTE governance token. Notional is now a top 10 DeFi lending protocol, with more than $550M in total loan volume.
To find out more, follow Notional on Twitter @NotionalFinance, subscribe to the newsletter, join the Discord, or check out the website to learn more.‌

Notional Finance Newsletter
Join the newsletter to receive the latest updates in your inbox.
---