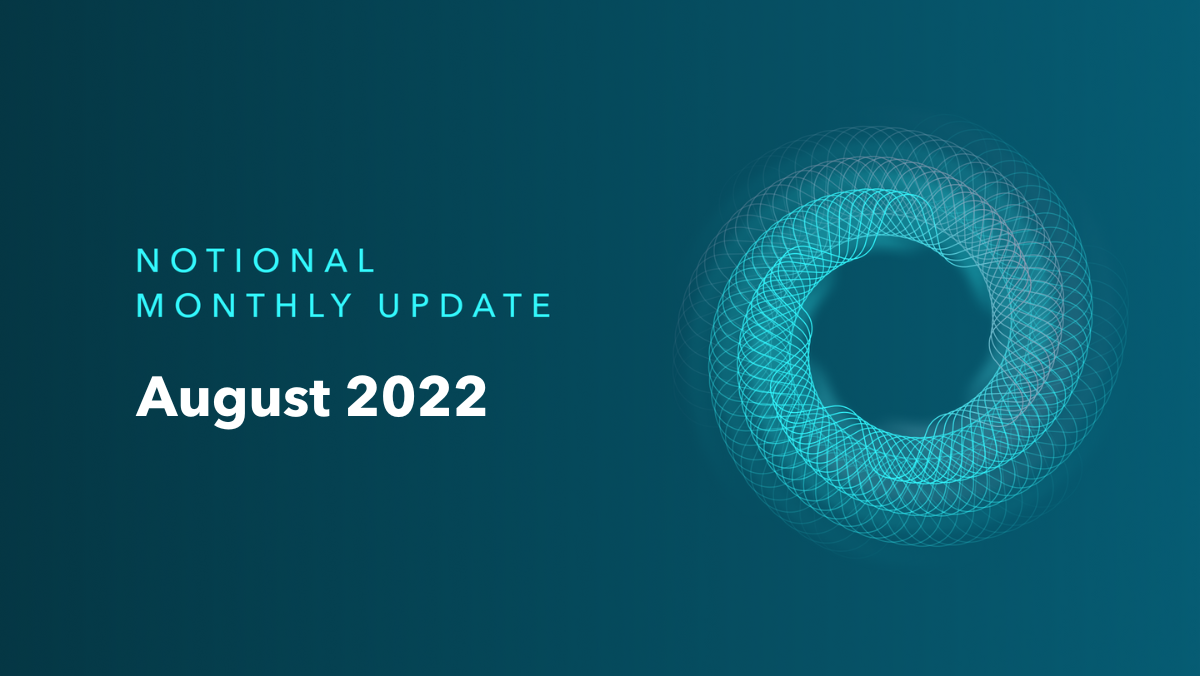 Notional Fixed Rate Update 🗓️ August 2022
*Leveraged Vaults are almost here!* Welcome to the latest edition of the Notional Monthly Update!  Follow the latest news on Twitter or join the Notional community on Discord. ‌‌‌‌
---
🗒 Summary Notes ‌‌‌‌
‌‌‌‌‌‌‌‌
‌‌‌‌- Notional's Upcoming Release: Leveraged Vaults
-Website Refresh and Relaunch
‌-Harvest Finance Integration now Live
‌-ETH Merge Info & Trades
‌-Vote Now: Marketing Guild Creation on Snapshot
---
‌📊 Monthly Protocol Stats‌‌‌‌

‌‌‌‌‌‌‌‌-TVL: $105,437,000 (+3% vs July)
‌‌-Aug. Loan Volume: $5,000,000 (-66% vs July)
‌‌-Protocol Revenue: $5,987 in trading fees (-65% vs July) and $27,996 in COMP incentives (-21% vs July).  Total: $33,982
‌‌‌‌-Current Lend (DAI 12m) APY: 4.82%‌
‌‌‌‌-Current LP (USDC) APY: 5.10%‌
---
Leveraged Vaults - Notional's Upcoming Launch
Everything to know about our groundbreaking new DeFi vaults
What are they?: Leveraged vaults allow users to borrow cash at a fixed rate from Notional and deposit it into a whitelisted smart contract executing a specific yield strategy.  
Why are they cool?: All the assets in the smart contract act as liquidatable collateral for their debt, allowing users to get highly leveraged exposure (up to 10x!) to the strategy. If the strategy returns exceed the interest rate to borrow, using leveraged vaults will be highly profitable.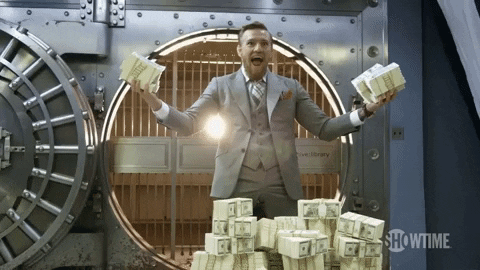 When does it launch?: The contracts have already been open sourced, and we expect a mid-Sep audit contest via Sherlock to go live. Pending results, we are targeting a capped launch in October. Keep an eye out for how to qualify to be part of the beta user group.
Why is it good for Notional?: Increased borrowing on Notional is a key driver or protocol revenue. Leveraged vaults should lead to more borrowing, which means lenders get access to higher interest rates, liquidity providers will earn more organic fees, thus reducing dependency on incentives, and the protocol will earn more revenue.
We can't wait to share the full announcement later this week, which will highlight some initial strategies we expect to launch with and much more. Stay tuned!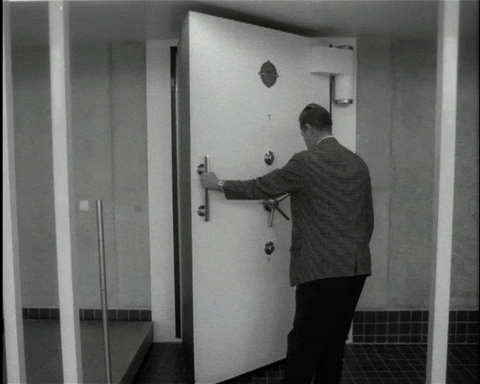 ---
Website Relaunch
We're excited to share that a full revamp of the Notional webapp is well on its way. Like every DeFi protocol, designing a UI that delivers the necessary, complex information in a clear, usable way is the ultimate challenge - we're excited to see what the community thinks of this latest iteration.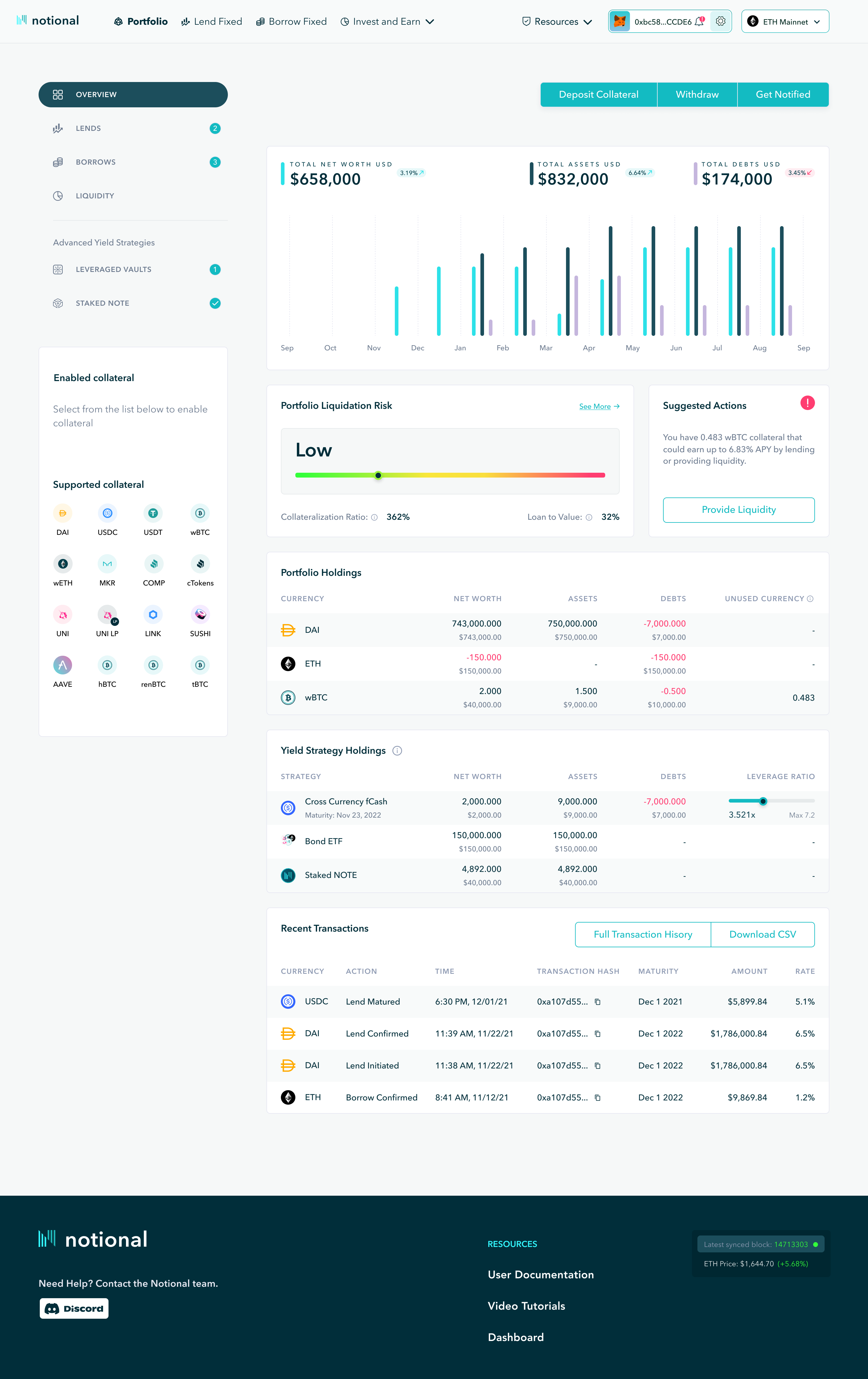 In conjunction with the leveraged vaults product launch, portfolio pages will be getting a needed reorganization to deliver liquidation and risk info as cleanly as possible. We'll also be inviting select users over the next few weeks to check it out and submit feedback. If you're interested, send us a DM in Discord! One more bonus preview pic here.
---
Are you Subscribed to our Stablecoin Interest Rate Substack?
If not, you're missing out on a weekly roundup of what rates in DeFi are doing and analysis from Teddy (a former interest rate trader at Barclay's) on likely catalysts.
---
The ETH Merge Is Upon Us...
As we mentioned in a previous post, the Notional core team has made clear that after the transition, no support or resources will be allocated towards supporting Notional on any forks - only the core POS Ethereum chain will continue to be supported and all near-term development and updates will continue on mainnet.
That being said, there is a lot of speculation/alpha about interesting trades ahead of the merge that *might* be interesting. ⬇️⬇️⬇️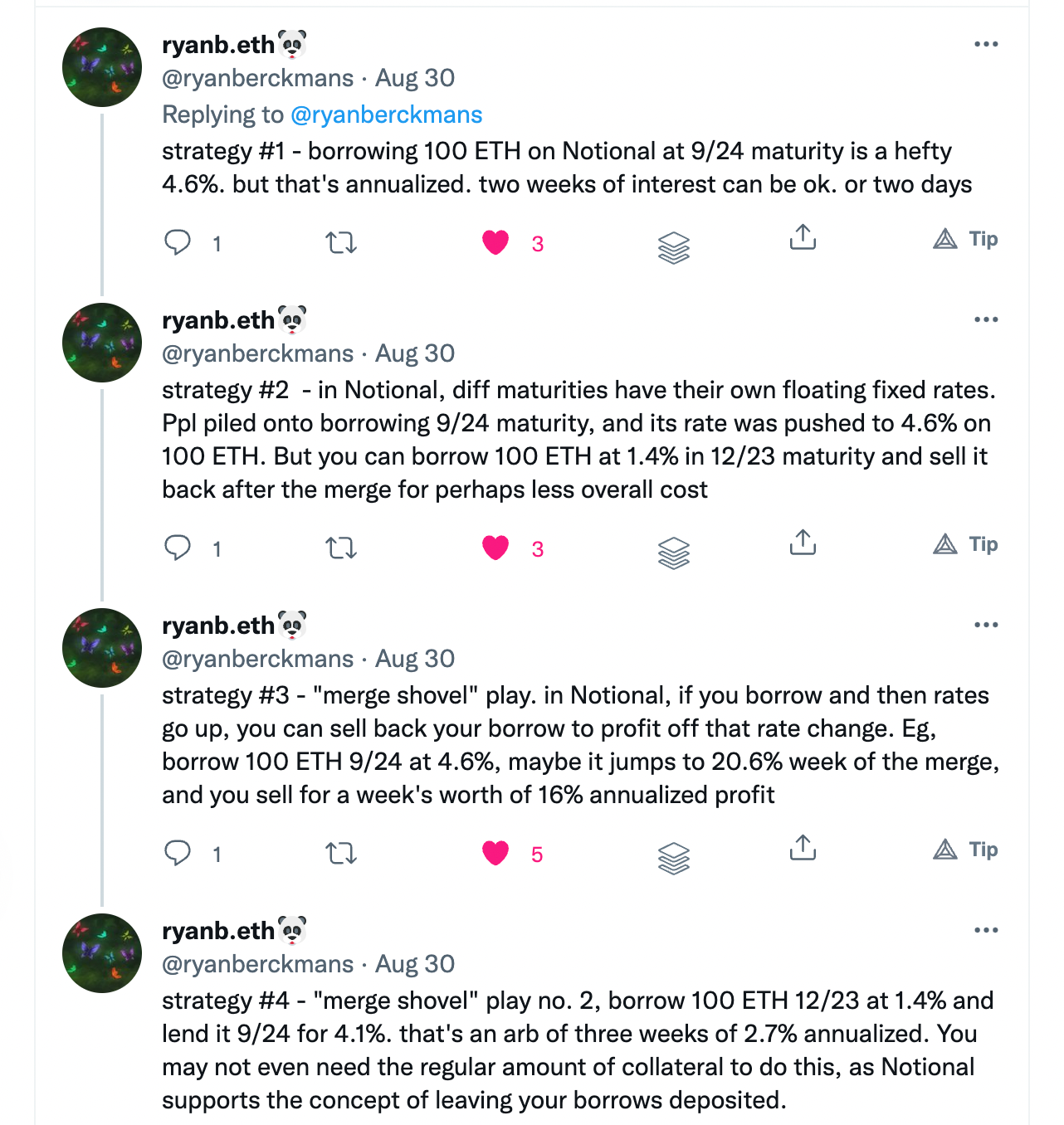 ---
Harvest Finance x Notional Farms Now Live...IndexCoop (coming soon ™)
Notional LP providers who would also like to earn $iFARM emissions on one of the OG yield farming sites can now do so via Harvest Finance. On top of the yield earned, farmers utilizing these farms will receive auto-harvested $NOTE and $iFARM emissions.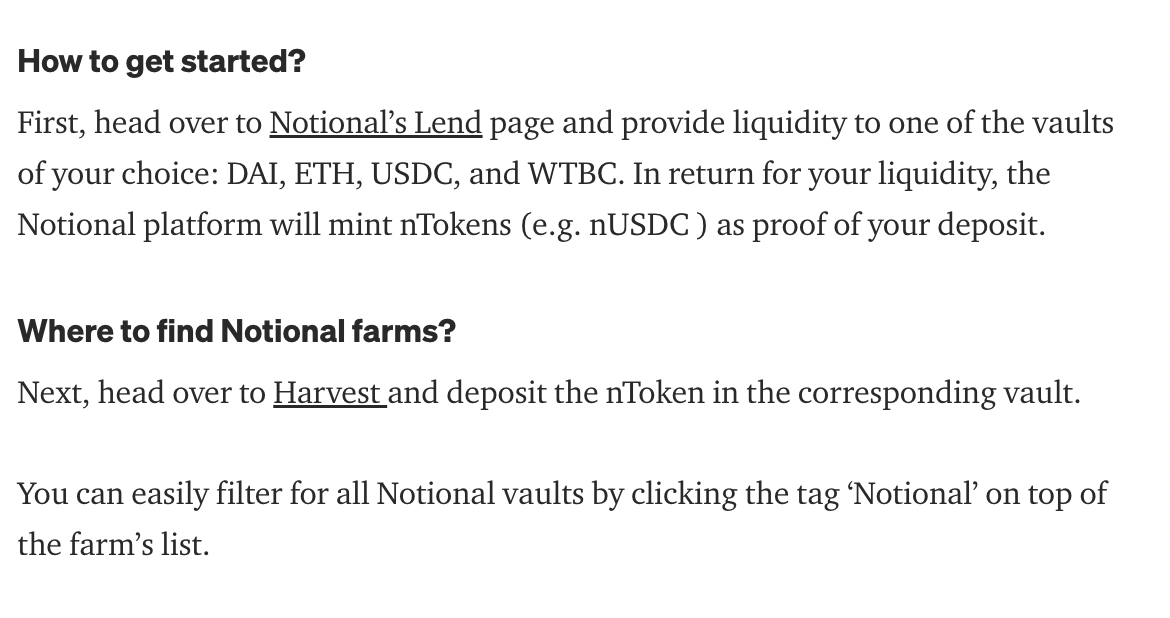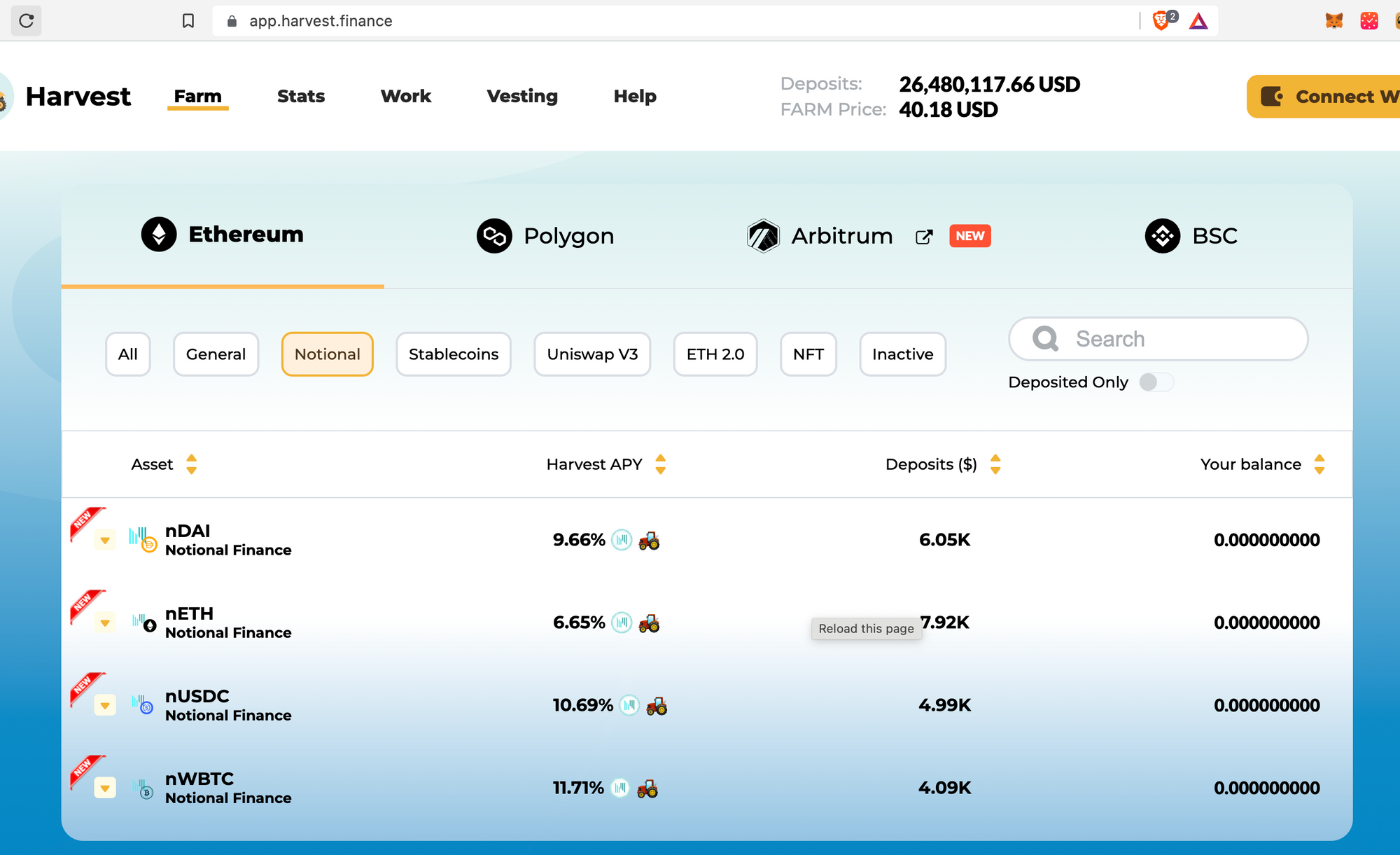 We're excited to see the pace of partnerships coming online picking up speed. Coming soon, we should see announcements from SpoolFi, Phuture, IndexCoop & a few more we can't wait to talk about!
---
🗳️Governance
$NOTE holders can make a Notional Improvement Proposal (NIP) via the Commonwealth forum. Voting is gas-free and happens on Snapshot.
Voting on [NIP-11] Closing Soon
This vote is to determine if budget should be allocated from the community treasury for the launch of the Notional Marketing Guild. The proposal's main aim is to grow our contributor base, better market the value of Notional's products (initially on CT), and move us along on our path of progressive decentralization as a DAO. Vote on Snapshot here.
---
‌‌🫂Community Events
📞 Blockworks Twitter Space 'Debate' w/ Teddy &  MakerDAO Rep Luca Prosperi
ICYMI, here's a recording of the debate from earlier in August
📞 Onboarding 101
Come hang out with us on Thursday September 8 at 3:00pm EST and let us introduce you to Notional! We'll be going over all the basics of how Notional works, walking you through lending, borrowing, minting of nTokens (LPing), and staking NOTE. This is your chance to ask us any questions you might have and become a Notional pro :). Direct event link.‌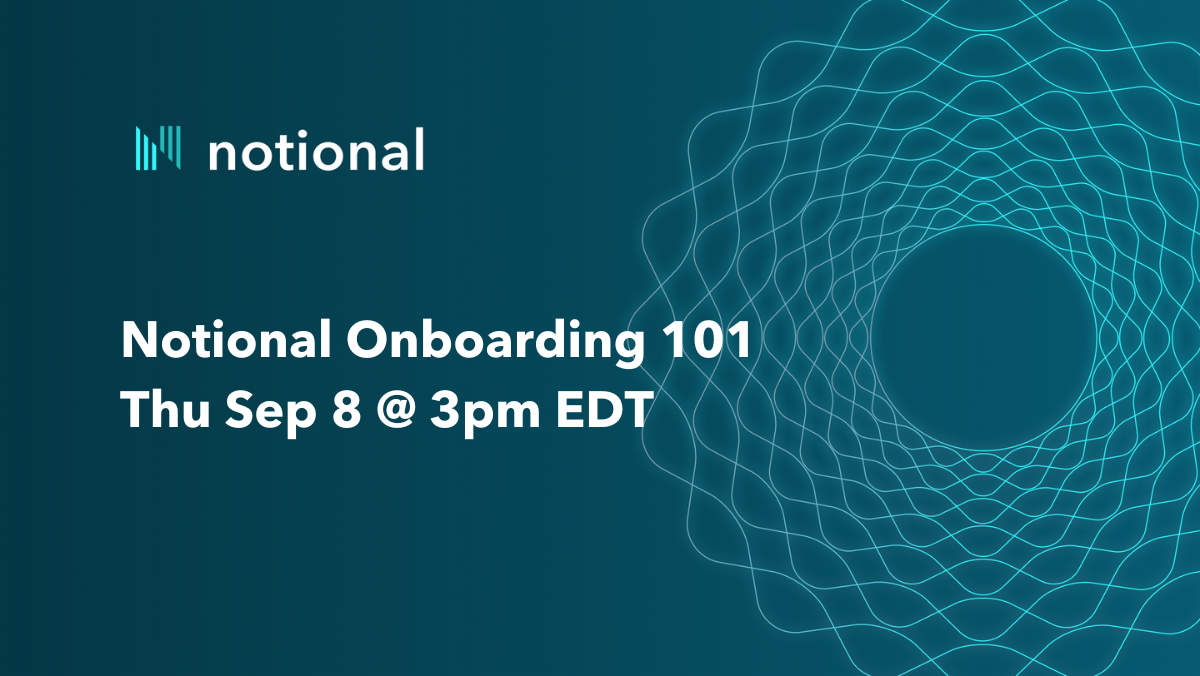 ---
🗞️Notional in the News
A roundup of Notional media mentions and appearances by the core team.
Check out the first 2 articles for a few choice quotes from CEO Teddy Woodward.
---
‌About Notional Finance📈
Notional is the first decentralized, Ethereum-based protocol for borrowing and lending at fixed rates and fixed terms. With variable rate lending, DeFi can only serve a small segment of the crypto lending market because variable interest rates don't provide the certainty that lenders and borrowers require. Notional fixes this by creating a true market for lenders and borrowers that empowers individual investors, business owners and institutional investors.
After raising a $10 million Series A in May 2021 from some of the top VC firms, including Coinbase Ventures, Notional's protocol was relaunched on 11/1 with a host of new features as well as the $NOTE governance token. Notional is now a top 10 DeFi lending protocol with more than $500M in total lending volume.
To find out more, follow Notional on Twitter @NotionalFinance, subscribe to the newsletter, join the Discord, or check out the website to learn more.‌‌‌‌

Notional Finance Newsletter
Join the newsletter to receive the latest updates in your inbox.
---