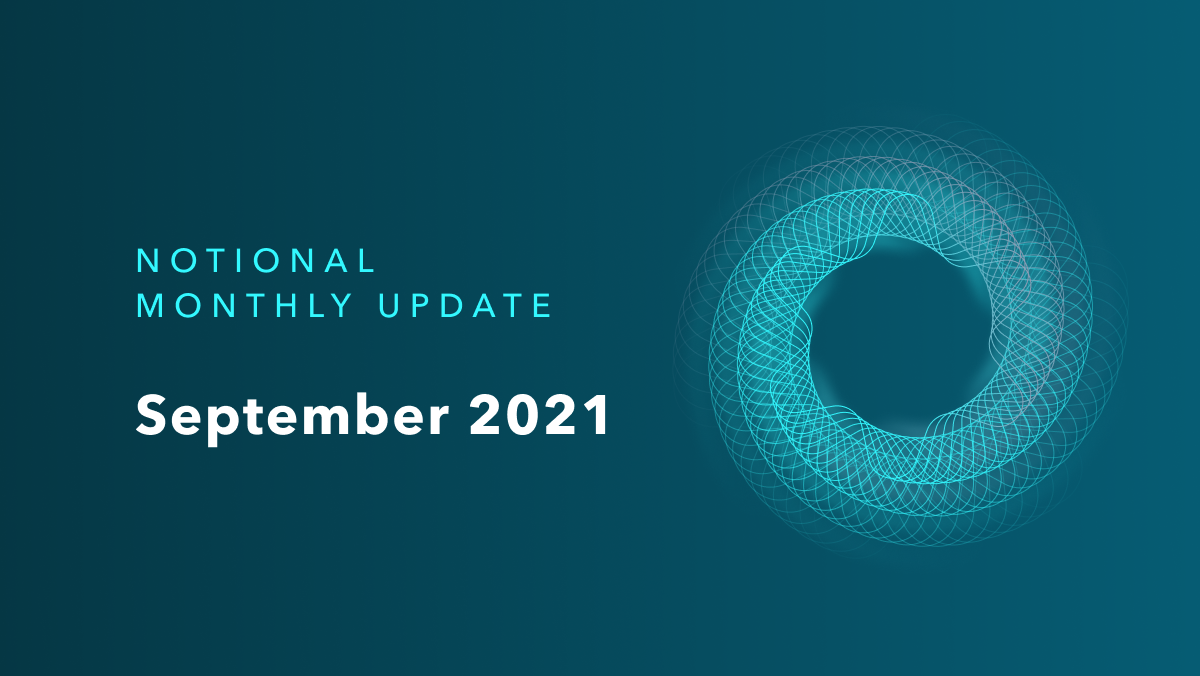 Notional Monthly Update - September 2021
Welcome to the second edition of the Notional Monthly Update! You can also follow the latest news on Twitter or join the Notional community on Discord.
Happy Uptober! This month we've had our heads down in preparation for our upcoming V2 launch. As you may have previously read, we've pushed our launch back to early November in order to give our auditors time to review our changes in response to the audit results we received in September. More details below.
---
Testnet LIVE + Short V2 Launch Delay
If you want to get started with V2, the testnet is live, although as Teddy laid out in this blog post, we have a lot of updates coming to the UI (currently in alpha) that we will roll out before launch.
Here's an excerpt from that post regarding the launch date pushback:
"While we were very excited to unveil Notional V2 at the original date, we need to give our auditors the time they need to review some changes that we've made to the codebase in response to the audit results we received in early September.
We're confident that our code is secure, but we anticipate that Notional V2 will hold billions of dollars of assets and we do not take that responsibility lightly. Notional V2 is a large codebase and we've made a significant number of changes to it in the past few weeks as a result of our three separate audits (Certora, ABDK, Code Arena) which all concluded in the last few weeks. Though a few critical issues were found and fixed, the majority of the changes we've made were in response to feedback on how we can make our code easier to read and simpler to maintain. These changes are low-risk, but they still require due diligence."
Our new target is the first week of November. Read the full post here.
---
Code Arena Audit Contest Results
We're super pleased with the results and findings that came out of the Code Arena Audit contest. The findings from their "wardens" are a testament to the value of the Code Arena model and the importance of a thorough and varied approach to auditing.
If you want to read the full findings report from the contest organizers, the details can be found here. Additionally, we've provided further context on one interesting finding from cmichel that could have affected Notional V1 as well as Notional V2. As explained in Teddy's post, cmichel's finding is not exploitable in practice on Notional V1, but it's still interesting and worth a read!
ICYMI: We sponsored The BIGGEST audit contest ever held by Code 423n4, aka Code Arena and had an excellent response and participation rate.
Code Arena is an audit contest and we sponsored a total prize pool of 150,000 USDC + 50,000 NOTE guaranteed bounty, enticing freelancing security specialists of all stripes to hunt for bugs.
👉 Join the Code 423n4 Discord for details on how an audit contest works 👈
---
#NotionalBlitz Community Merch Contest Poll
We were blown away by the response to this contest and we can't wait to rock some of the apparel the community came up with. We want to leave it up to the community to help decide who should be rewarded and what merch gets produced, so we introduced a new 'community choice' category to let you decide. Let the voting begin!
To see all the designs and to vote for your favorite, follow this link for a quick 2-minute survey.
Voting deadline: Sunday, Oct. 3 @11:59 PM PST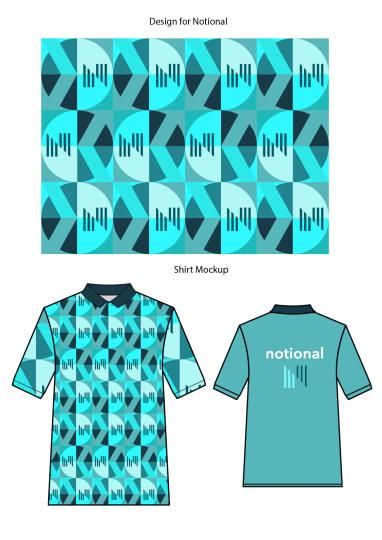 ---
Notional in the News
A roundup of Notional media mentions and appearances by the core team.
---
About Notional Finance
Notional is the first decentralized, Ethereum-based protocol for borrowing and lending at fixed rates and fixed terms. Today, DeFi can only serve a small segment of the crypto lending market because variable interest rates don't provide the certainty that lenders and borrowers require. Notional fixes this by creating a true market for lenders and borrowers that democratizes and empowers individual investors, business owners and institutional investors.
After raising a $10 million Series A in May 2021 from some of the top VC firms, including Coinbase Ventures, Notional's protocol will be re-launched with a much-anticipated V2 in Q4 2021 with a host of new features and use cases.
To find out more, follow Notional on Twitter @NotionalFinance, subscribe to the newsletter, join the Discord, or check out the website to learn more.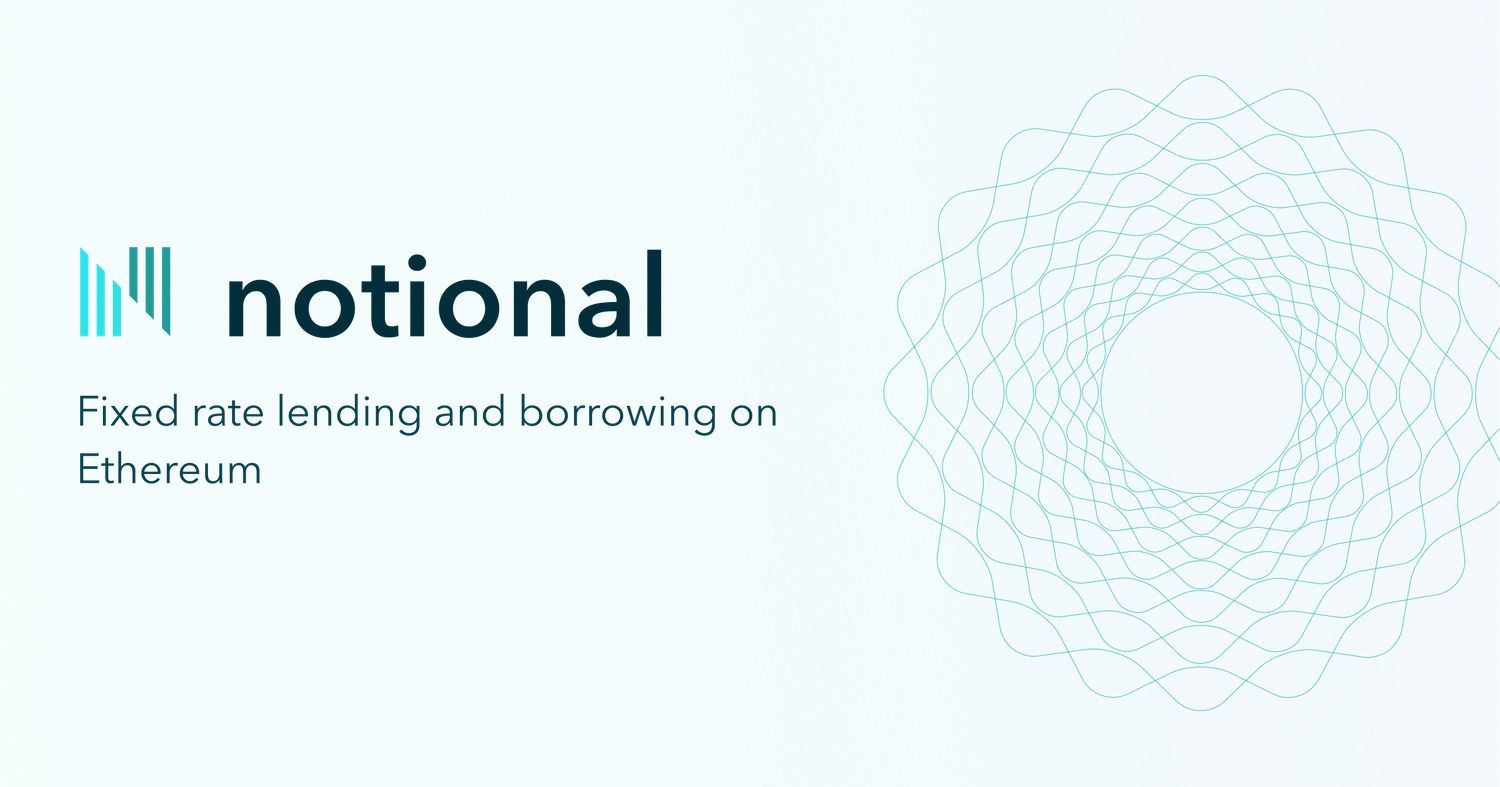 Notional Finance Newsletter
Join the newsletter to receive the latest updates in your inbox.
---